What to consider before choosing a clinical trial recruitment company
When choosing a company, you should consider each company's offerings as well as their experience in your therapeutic area. We've answered some common questions below that you might have about clinical trial recruitment companies.
Do I need help choosing site locations for my trial? If you haven't yet settled on the site locations for your trial, consider working with a company that can help you with this part of the process. Some companies use data they've collected from previous trials to help you identify locations that might be particularly difficult to recruit in.
Are you looking for help at the beginning of your trial, or for "rescue" support? Companies sometimes specialize in support for different aspects of a trial. If your trial has been running for a while and struggled with patient enrollment, a company that advertises speed and efficiency may be your best choice. If you're at the beginning of your trial and you're looking for more strategic guidance for the full breadth of the trial, a different company that specializes in planning may be the right option.
What kind of budget model are you looking for? Clinical trial recruitment companies offer a range of budgeting options, including pay for performance and flat fee. Consider your trial's budget per randomized, consented, or validated patient, and include your pricing considerations in your conversation with prospective vendors.
Does the company have an in-house marketing team? Working with a company that has an experienced, in-house marketing team can help your online advertisements stand out in crowded social media feeds and other ad spots. Ask companies you interview whether they work with an outside agency when developing outreach materials, or if they have their own team. Before deciding to work with a vendor, consider taking a look at advertising materials the company has found success with in the past to ensure their style fits with what you're looking for.
Has this company worked with my therapeutic area before? Ask the company for case studies or other information on trials they've run in your trial's therapeutic area, or a related area. Companies that have already recruited for similar trials often have a good sense of what techniques do and don't work for a given condition. Of course, differences in inclusion and exclusion criteria, as well as the location of the trial, make a difference for recruitment challenges.
Does the company specialize in a particular phase of trials? Some recruitment companies may have a particular expertise in clinical trials for healthy volunteers in Phase I trials, or can offer support for Phase II and Phase III studies. Other agencies may work with patients interested in follow-up research and Phase IV studies, or in observational studies in particular.
Has this company worked on international trials before? If your trial has sites in multiple countries, you may want to ensure that the company you work with has international experience. The company should be accustomed to creating translated materials and using the best ad targeting methods for non-U.S. patients.
What happens to patients who aren't eligible for one of my trials, but who might be eligible for other trials in my portfolio? Some companies have a database of patients who have expressed interest in clinical trials, and recruit from that database. Antidote, for example, offers the ability to match our database of patients against your entire portfolio of patients so interested participants don't slip through the cracks.
How quickly can this company develop materials and a recruitment strategy? Some companies include their recruitment speed as part of their value proposition to potential customers. If you're on a tight schedule for meeting your patient enrollment goals, like many sponsors and sites are, ask potential vendors for a rough outline of their timeline for creating materials and submitting them to your Institutional Review Board (IRB).
How will patients be screened? When making your decision, consider whether you would like your recruitment vendor to also handle patient phone screening. Some companies will also create and host a prescreener for your trial. Consider which elements of your trial will be useful to outsource, and which your team prefers to conduct in-house.
In the past, how has the company iterated when recruitment isn't going well? Clinical trial recruitment is notoriously challenging, and roadblocks to patient enrollment are common. Ask the potential vendor about how they've handled challenges in the past and different approaches they've tried when recruitment isn't going well.
Am I looking for both patient recruitment and retention? After a patient has been enrolled in your trial, retention is an important piece as well. Some companies offer additional services to help your trial continue running on schedule, even after your recruitment goals have been met. These tools can include engagement programs, technology that assists with accurate data collection, and site follow-up services.
What kind of reporting do you want to receive from the company? As you're talking with your potential vendor, ask how often they typically update clients on how recruitment is going and any other metrics you're interested in. You can ask to see a sample report or find out what metrics the company typically shares with clients.
What is the company's relationship with patients? Patient centricity begins with trial design and remains important throughout a trial. You can incorporate the concept of keeping the patient at the center in recruitment activities, as well. Ask potential vendors whether they receive feedback from patients on advertising campaigns or other elements of their business. Patient-centered clinical research recruitment materials, for example, should be clear, readable, and share information about the trial that will help patients make the decision of whether or not to join.
How does the company recruit a diverse patient population? Diversity in clinical trial patient recruitment is another important consideration for many trial sponsors. Talk with potential vendors about strategies they've used in the past for enrolling a diverse patient population. This piece is particularly important if the therapeutic area for your trial disproportionately affects a certain patient population.
How does the company find patients to participate? Though there are a few approaches that most recruitment vendors take (see below), you may have a preference for how a company acquires patients based on past experience or the therapeutic area you're working with. For example, if you're working on a trial for a rare disease, you may prefer to work with a company that has a partnership with a nonprofit associated with that condition. In general, companies use a range of techniques when working to find the right patients for your trial. When evaluating a company, ask questions about what approaches they have found most effective.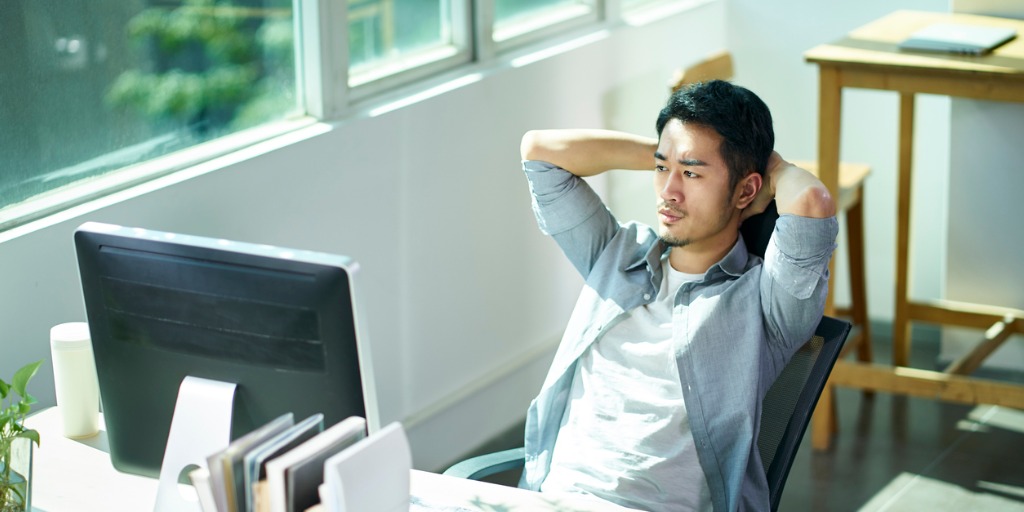 Clinical trial patient recruitment challenges
Patient recruitment companies can help solve common challenges that can come up in the course of a campaign. You can enlist the help of a clinical research recruitment company for a "rescue study," or before recruitment starts if you've run into these challenges in the past.
Challenge: Your patient referrals aren't eligible for your trial.
Solution: Diversify your patient recruitment approach.
Nearly half of all clinical trial sites under-enroll, or in the worst cases, fail to enroll a single patient. Even with an effective site selection process in place, unforeseen issues at sites can slow recruitment. Patient databases that haven't been updated may have unusable contact information. Competition from other trials recruiting near a site can also make a negative impact on site performance.
It's important to diversity your approach to patient recruitment early on in the process. Identify clinical trial patient recruitment companies you're interested in working with, and engage them for digital advertising or partnership opportunities before sites begin underperforming. Having a diverse approach from the start allows trial teams to beat their timelines.
Challenge: Your research sites are underperforming.
Solution: Work with a recruitment company that has access to more specific data.
Clinical trials are increasing in complexity. For example, researchers may look for patients with specific lab values based on blood tests – information patients are unlikely to know on their own. This typically means that research sites screenfail more patients, leading to delays in recruitment and making goals harder to reach.
To speed the process of identifying patients with complex eligibility criteria, consider working with a patient recruitment company that has access to additional layers of data beyond a diagnosis. Knowing the medication patients are taking, or even the results from recent blood work, can make it much easier to connect with the right patients. Antidote, for one, has partnered with PWN to provide trial sponsors with lab-validated patient referrals.
Challenge: Patients become unresponsive before they ever reach your research sites.
Solution: Get support on patient and site follow-up.
Even if a patient is interested in taking part in clinical research, there are still plenty of opportunities to lose contact in the course of their journey from learning about your trial to randomizing. Patients may miss an email or phone call, or be unable to attend a site visit for additional screening.
Reaching out to potentially interested patients and conducting site screening keeps staff busy enough – it can be challenging to find time for following up with patients who have fallen off the radar. Working with a recruitment agency that also offers site and patient follow-up services can help you successfully progress interested patients to the next step. Automated follow-ups through digital advertising, emails, calls, and text messages give patients multiple opportunities to set up a site visit. For patients who miss a visit, it's important to reschedule if they're interested, or find out more information about their cancellation that can be used to improve targeting. These services reduce site time while moving interested patients forward in the process.
Challenge: The patients you find live too far from your sites.
Solution: Offer travel services and adjust your targeting.
If the patients you're reaching aren't able to make it to your research sites, there are a few solutions that can help. First, communicate with the sites or recruitment companies conducting your outreach about whether targeting can be adjusted to narrow the radius in which patients are being reached. Several different factors impact how far patients are willing to travel for a clinical trial, such as the visit schedule and how symptoms impact patient energy levels and mobility. Travel services through rideshare or local taxi companies can also assist patients who live far away but are still interested in participating.
Challenge: Your outreach efforts aren't generating interest in your trial.
Solution: Work with a recruitment company that has experience in your specific condition area.
In surveys regarding patient attitudes toward clinical research, there are recurring themes: Patients are largely driven by altruism and an interest in helping research, for example. But our recent patient survey revealed that motivations can also vary widely among different condition areas. For example, asthma and allergy patients were more likely to say that receiving payment was important to their decision to participate.
If your outreach materials aren't bringing in interest for your trial, they may not reflect the needs or interests of your patient population. A patient recruitment company with experience recruiting for a range of conditions can help you create effective outreach materials that speak to the unique reasons your patient population may be interested in taking part.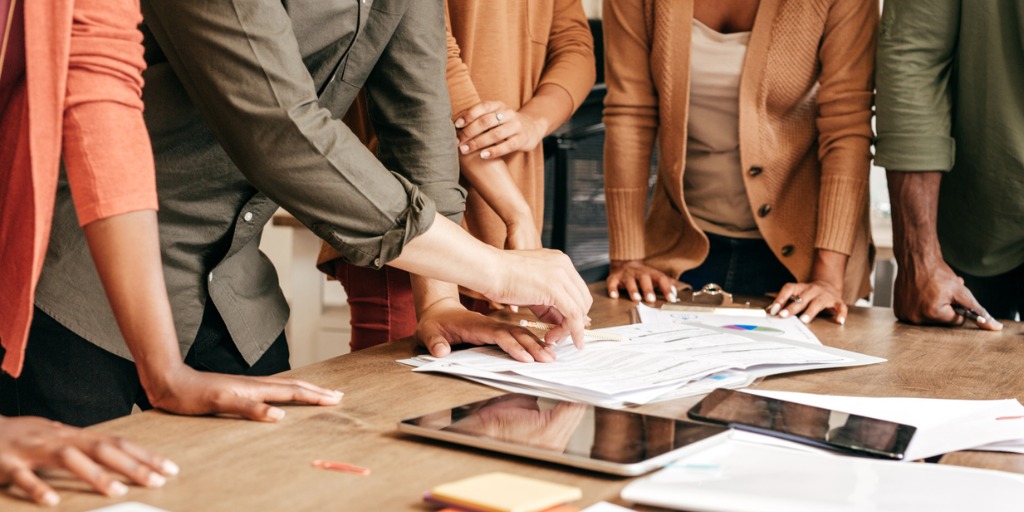 What clinical trial recruitment strategies do agencies use?
Recruiting patients typically requires a variety of clinical trial recruitment strategies to find the right patients. While some agencies specialize in a particular approach, many use a range of strategies to connect with patients. The clinical trial recruitment process may include:
Digital advertising: Many companies use social media ad platforms such as Facebook to target specific interests related to a study's inclusion criteria. Companies may also use tools like Google Ads to capture potential participants who are searching for clinical trials, as well as banner ad placements, which are targeted based on the websites that potential patients visit.
Traditional advertising: Non-digital ad placements can include newspaper ads, radio ads, billboards, and print materials distributed at doctor's offices.
Patient databases and registries: Some clinical trial recruitment companies create databases of patients who are interested in clinical trials, and sign up to receive alerts when a trial in their area matches their profile. Companies that have an active database may offer a lower cost-per-patient than companies that conduct patient outreach from scratch.
Partnerships: A clinical trial company may have relationships with health nonprofits and community groups associated with a particular condition. Nonprofits may have a large email list of patients they can reach out to with clinical trial opportunities, for example. When patients hear about a trial from a source they already trust, they may be more willing to participate.
Contact us for more information.